Sorry, it's been so long I missed you all. I don't know about you but I'm dreaming of Spring! We are in the midst of weather ick....here in the midwest. The biggest storm of the year. Luckily, I have stocked up and my hubby can at least keep us warm with our fireplace should we lose power (crossing fingers)
I have spent some time working out and just laughing with my daughter today since we are both out of school. Of course I am balancing that out with a little baking this afternoon, Guiradelli BRownies! LOL! I finished up some work, Yeah! It's been a good day.
Here's my current mantle, I decided to put my snowy things away in my family room. I still have to put away my snowmen in the basement. Here's what I'm thinking about for Spring...clean, white farm fresh decor! I'm not ready to bring out the tulips and bunnies just yet.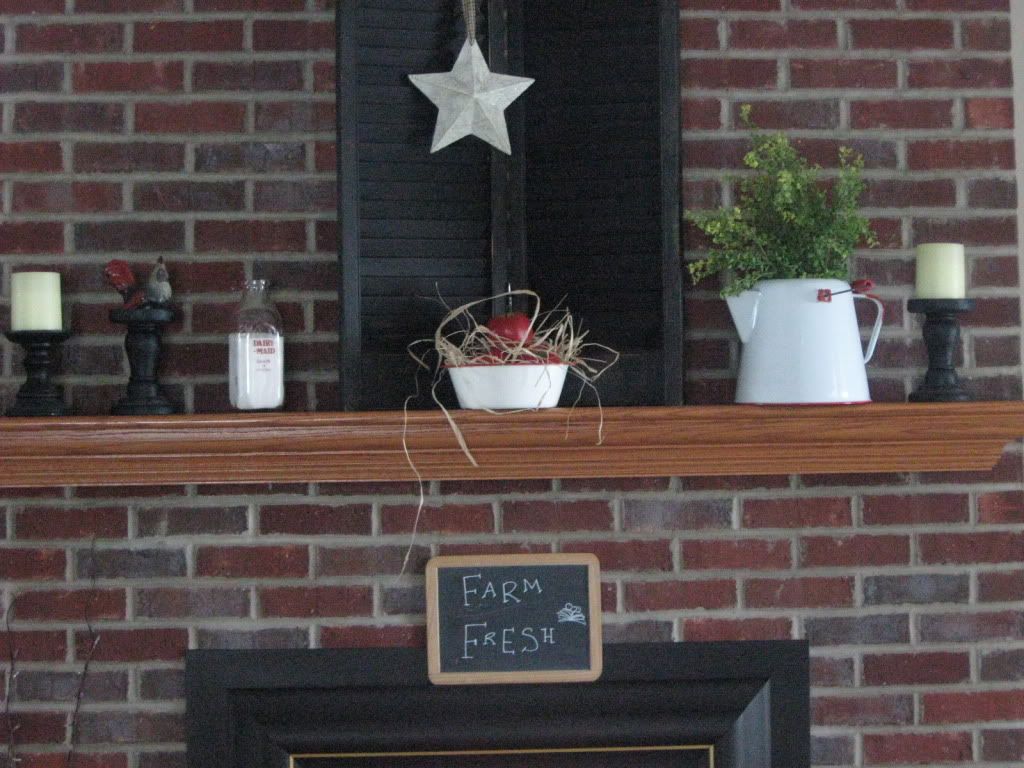 My daughter helped me draw my nest. She is the artist in our family.
By the way she just earned a part in the school play, Emperor's New Clothes. I'm so proud of her.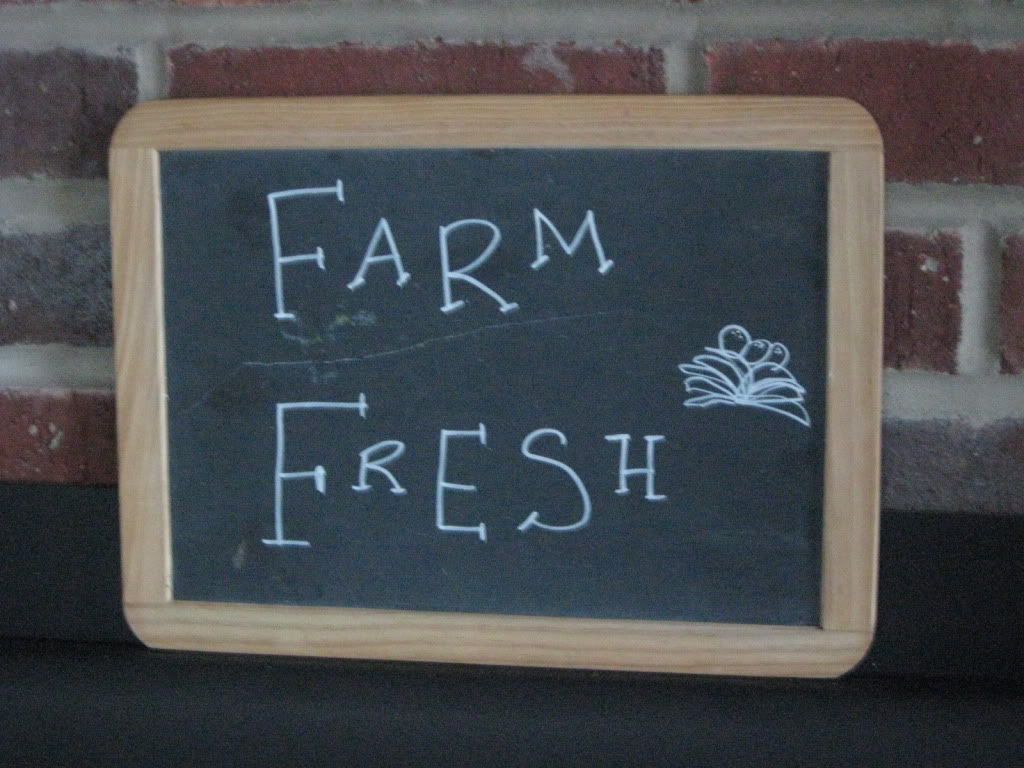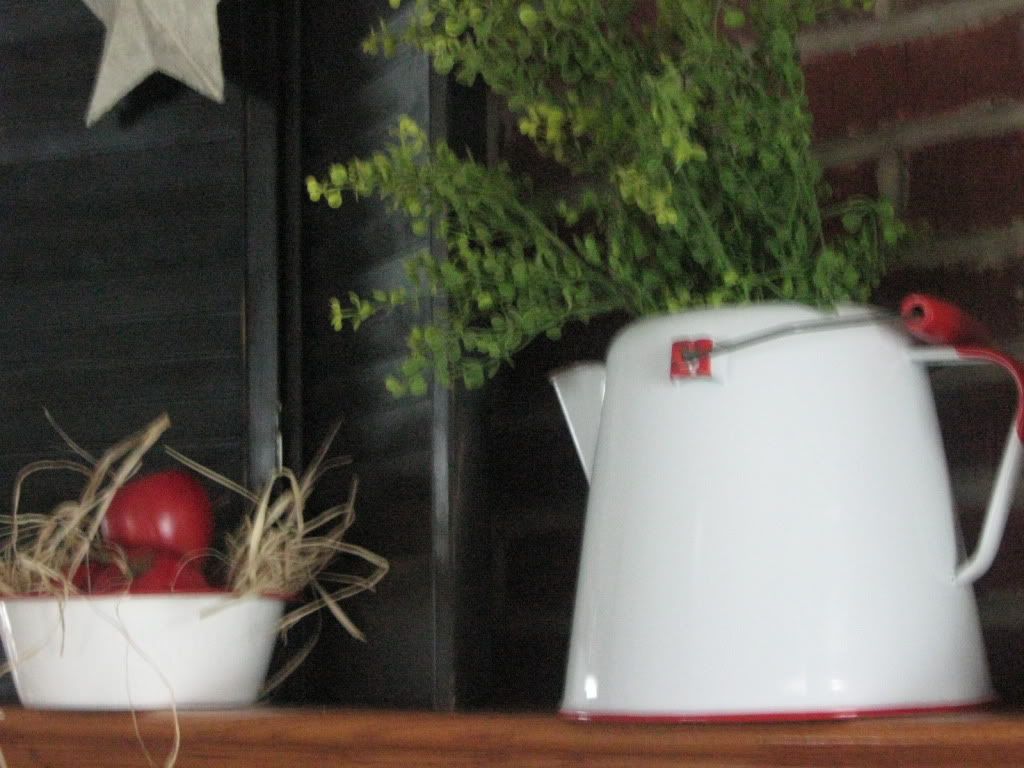 I used my good ole' granite coffee pot and filled it with green things. Then I added some shiny red apples and raffia, later I might add some eggs.
I want to get some more of these milk bottles. I just love the possbilities with them. I put salt in mine so they looked full.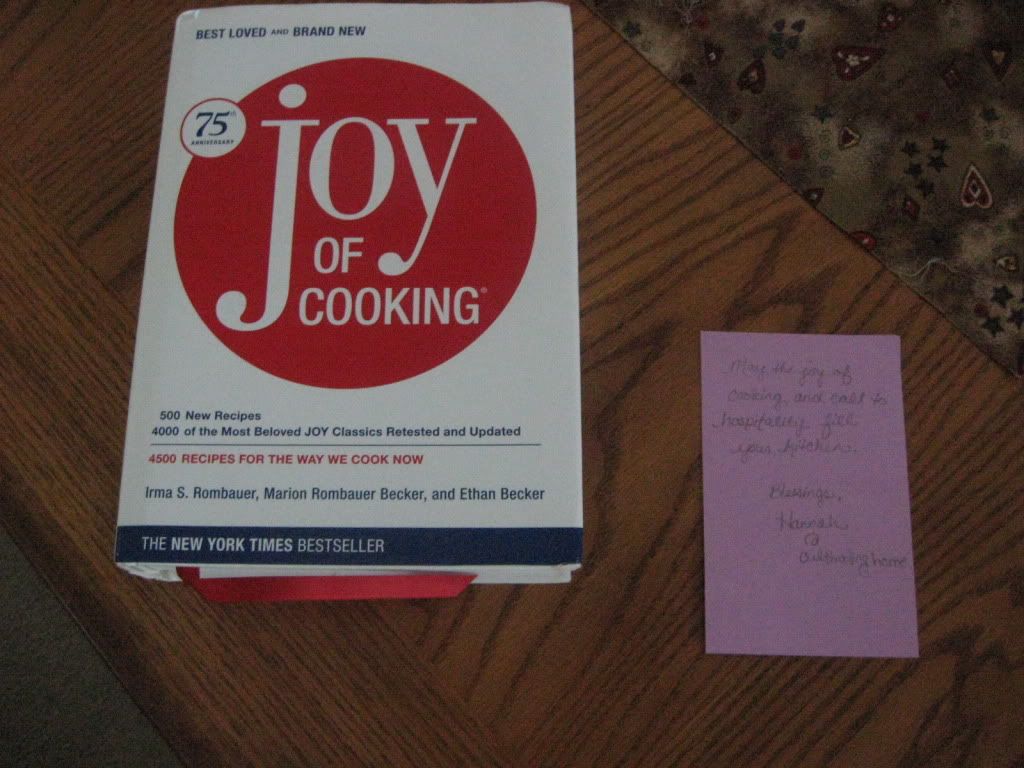 Another pure joy I received the other day was this in my mailbox. I won a give away! Hannah over at
Cultivating Home
sent it over with a lovely note that read, "May the Joy of cooking and call to Hospitality fill your kitchen." It's the 75th anniversary, the best of both worlds.
I am looking forward to the day I can do some painting and spring cleaning. My laundry room has power and water. We will need to paint, buy flooring and then the decorating can begin! I'll be back to share Valentine's day ideas.
Stay warm, Blessings to you!
Carey