I don't know about you but I'm really sick of the white stuff. We're expecting more this weekend and early next week. My kiddos have missed almost a week of school. I missed two days. We're breaking out today though. I am going to check out paint, flooring and ceiling tile for my laundry room. I can't wait to get things down there. Then I can work on a mudroom solutions. My hubby informed me that we're getting more back on our taxes than expected...Yippee!!!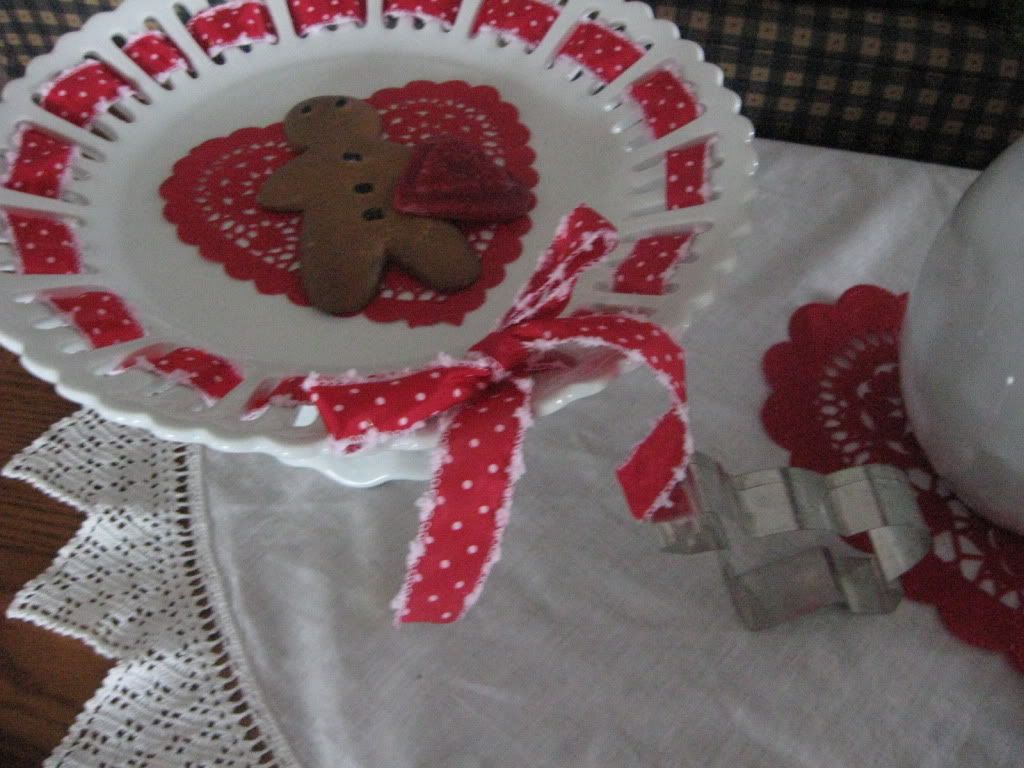 I got this cakestand at Homegoods and found the polka dot ribbon at Hobby Lobby at Christmas. I also added my heart cookie cutter, beeswax heart and gingerbread man.
I love the white cakestand, I ordered it from
here
. After seeing
Aunt Ruthie's
I fell in love with the scroll design. I have some artificial roses, until I receive the real ones...hint to the hubby LOL!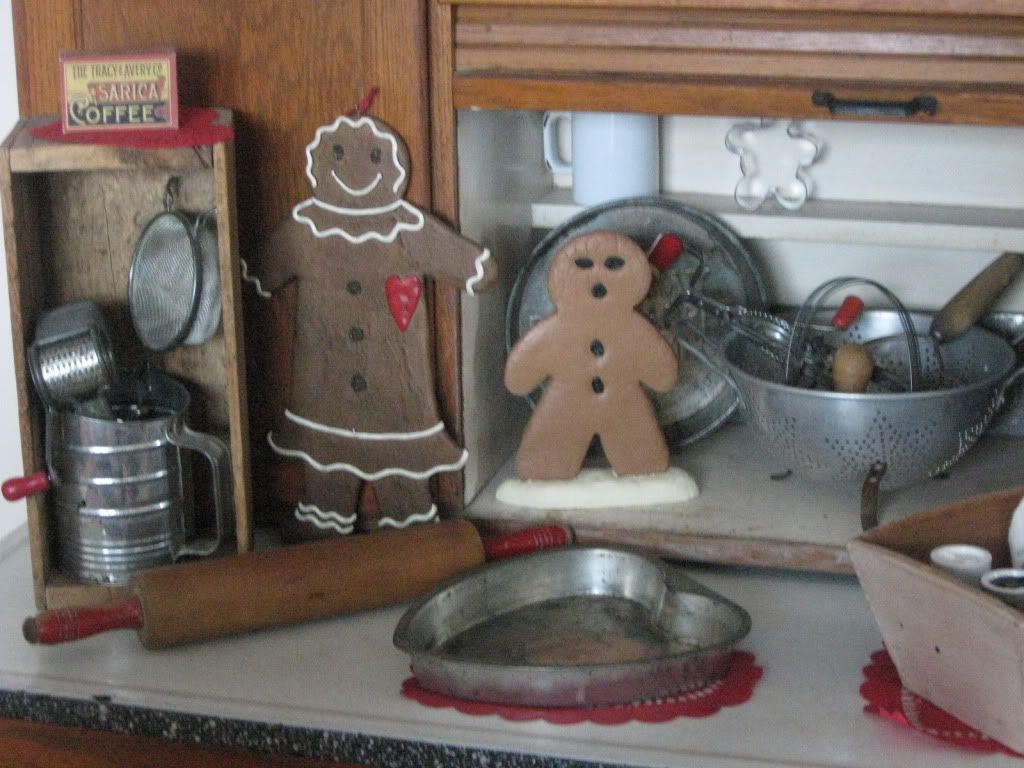 Here's my Hoosier decked out with my little heart doilies and I couldn't part with my new ginger girl.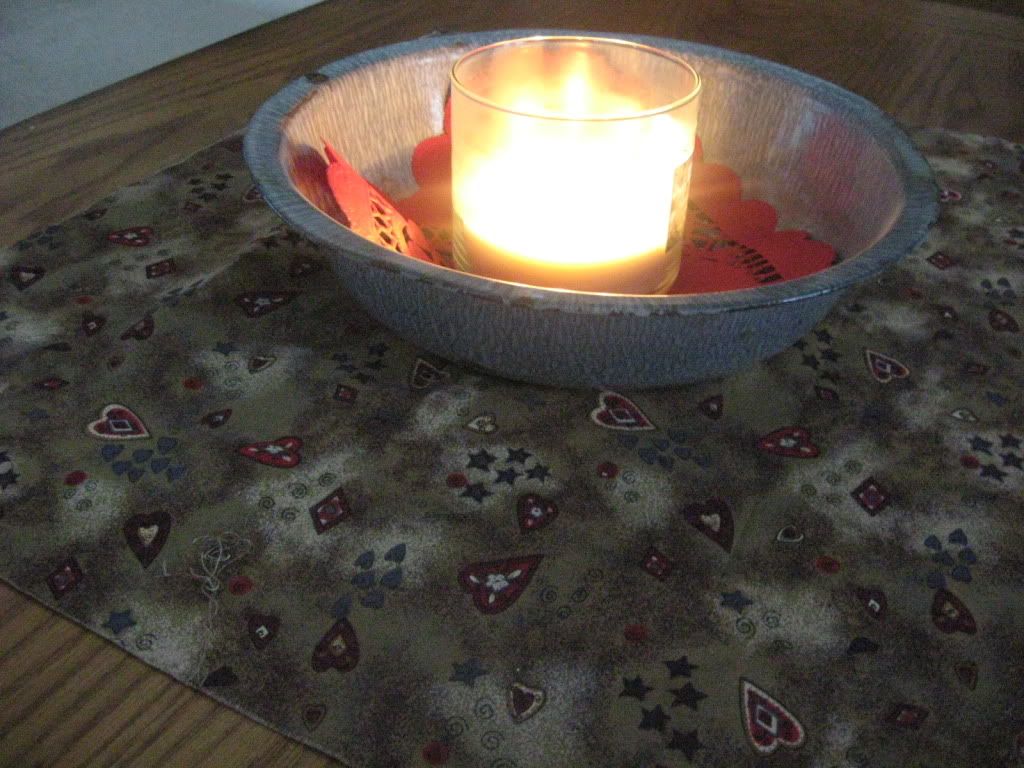 I picked this material up a few years ago as a fat quarter at Jo Ann's. I thought the little grey stars and hearts worked nicely with the grey graniteware. I love the warmth of a candle on these cold winter days.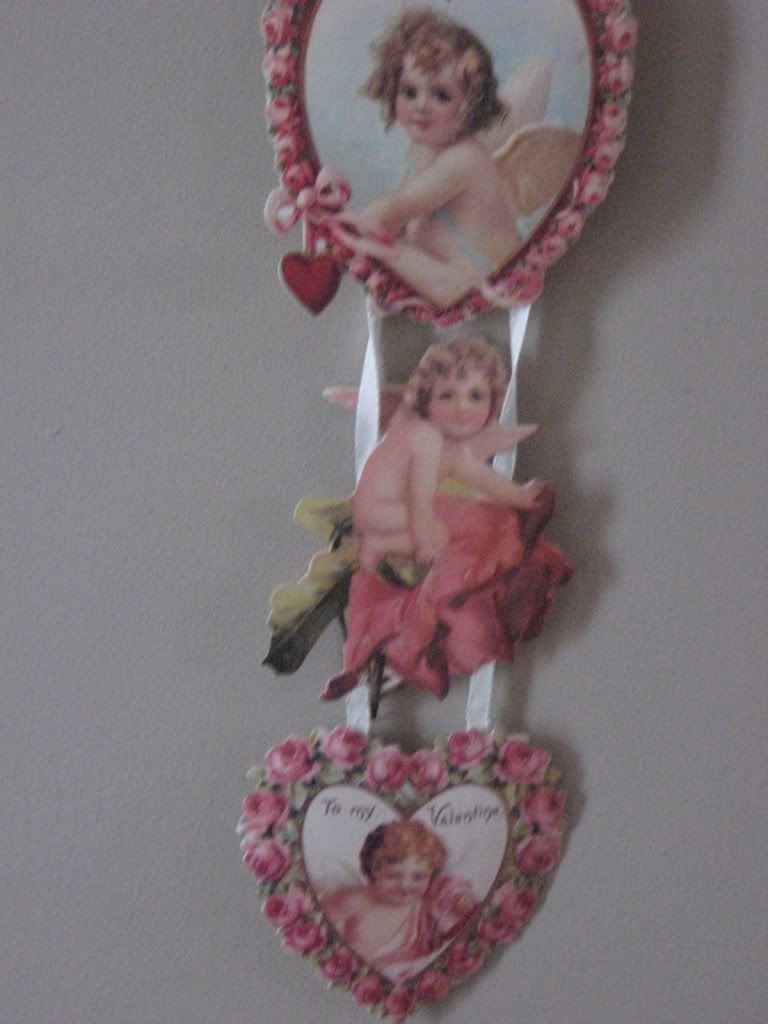 I've had this forever, not sure where I got it. This is hanging above my entryway table.
I cut this picture out of a magazine and framed it years ago, the other little boxes are things I've saved from gifts.

Have a great weekend, stay warm

Carey